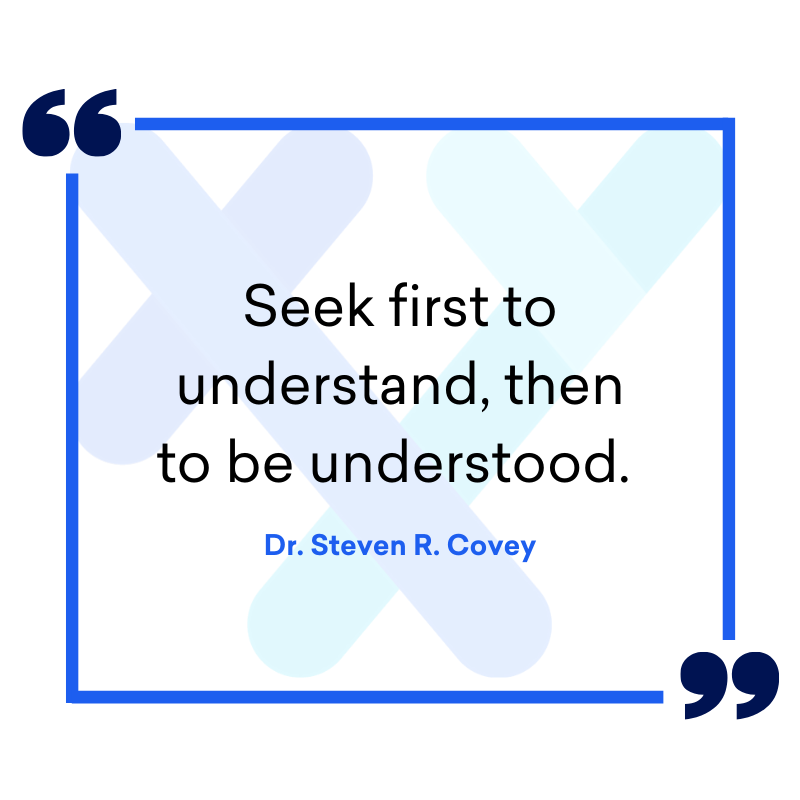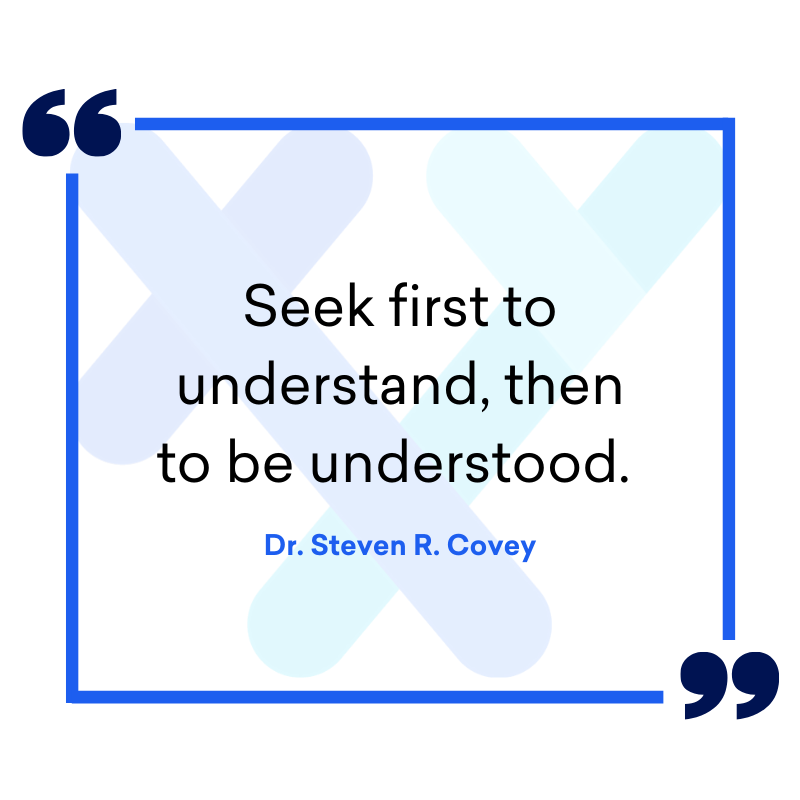 When couples are in conflict, it is almost always a battle for who is right and who is wrong. And people will deploy all sorts of tactics to try to win this battle.
Most often, nobody wins and nobody feels understood. Both partners end up angry, bitter, and resentful. The source of the conflict remains unresolved.
Now, while it may be true that one perspective is more accurate or helpful, or that a compromise can be reached, starting the conversation without making an effort to understand the other's perspective almost always makes things worse.
Understanding another's perspective, even though we might not agree with it, is the essence of empathy. This is the best first step in resolving conflict.
People are much more likely to cooperate, collaborate, and effectively problem solve when they feel understood and vice-versa.
So, even if it's hard to do at first, it may be more important to understand your partner's perspective than it is to get them to understand you, at least at first.