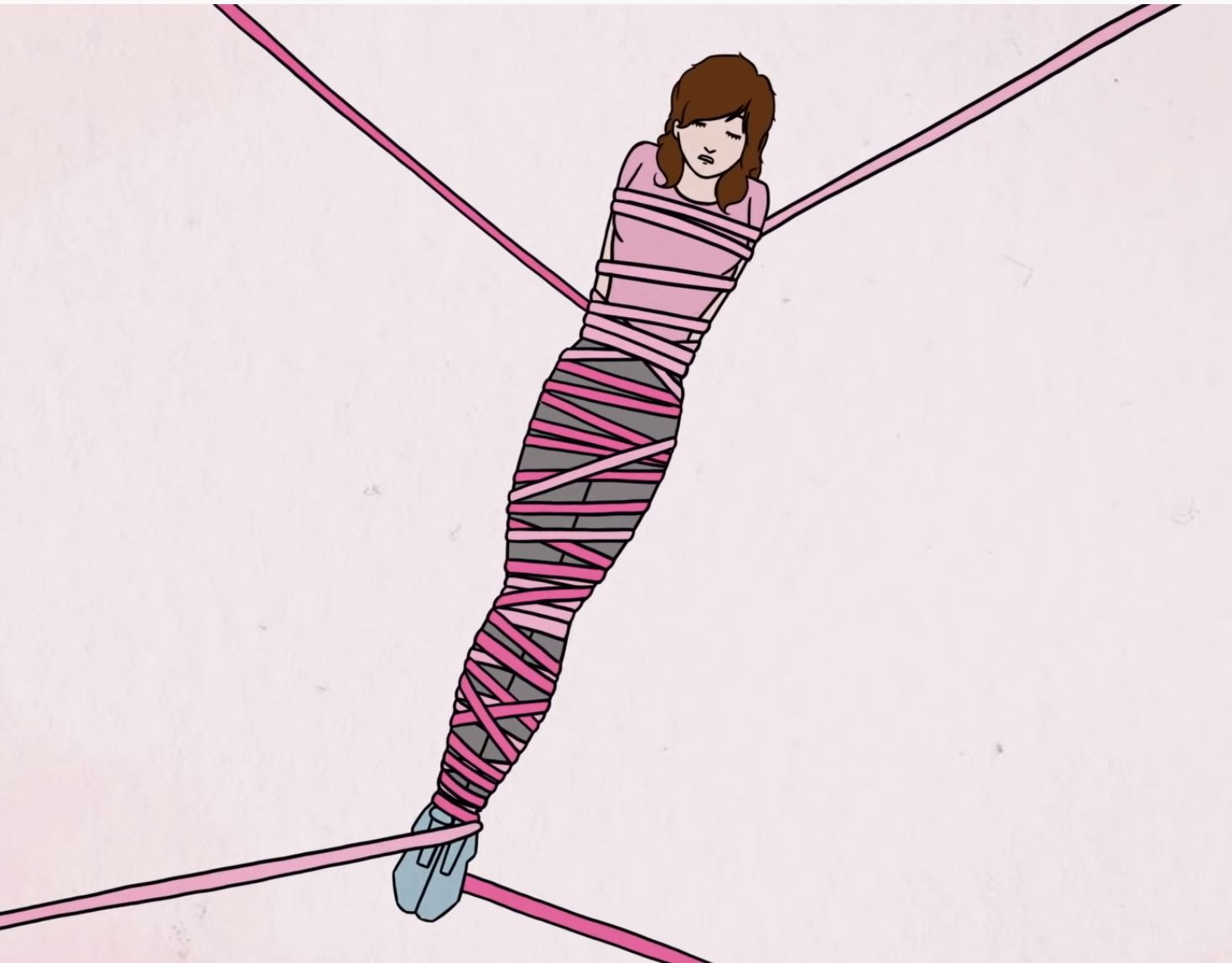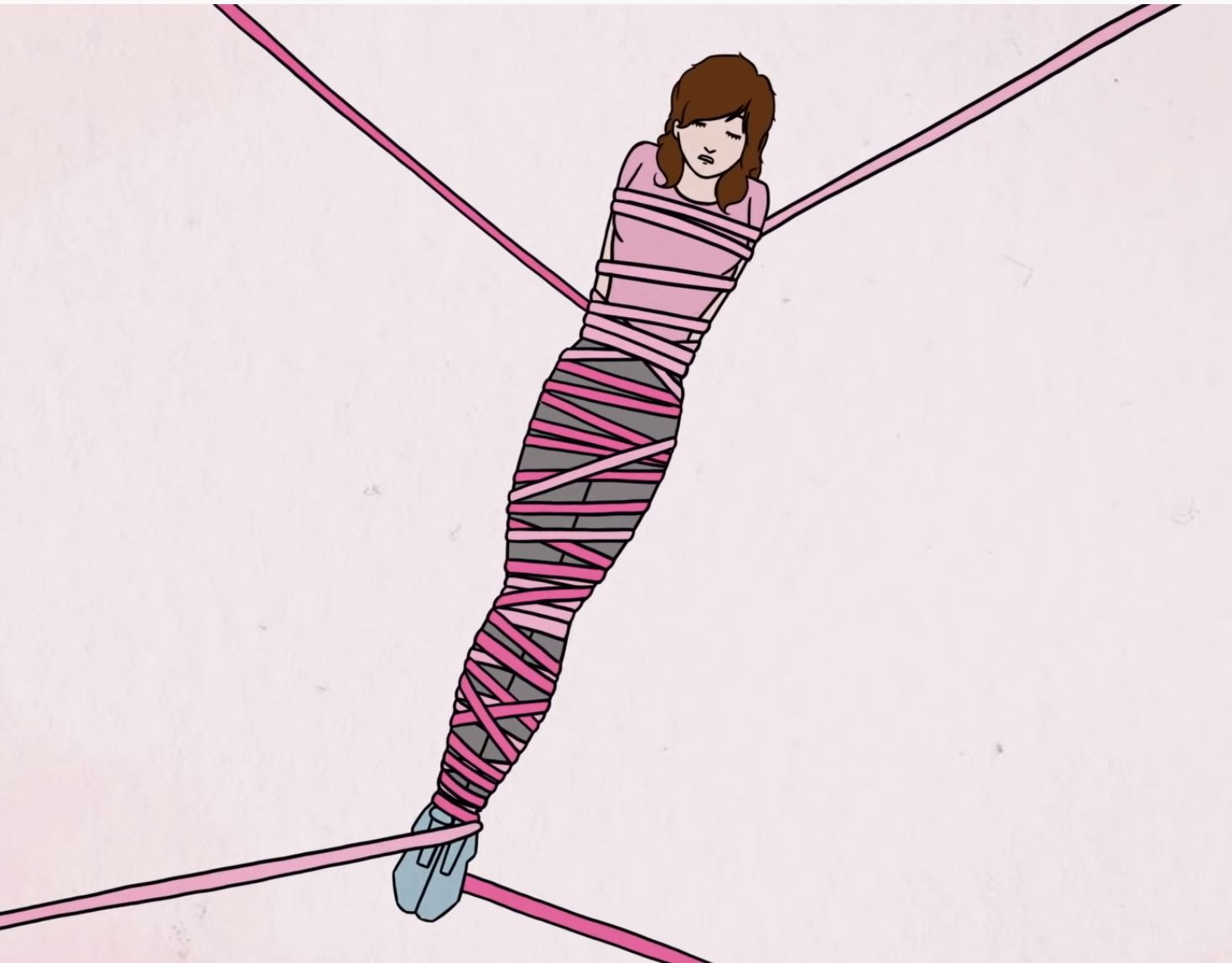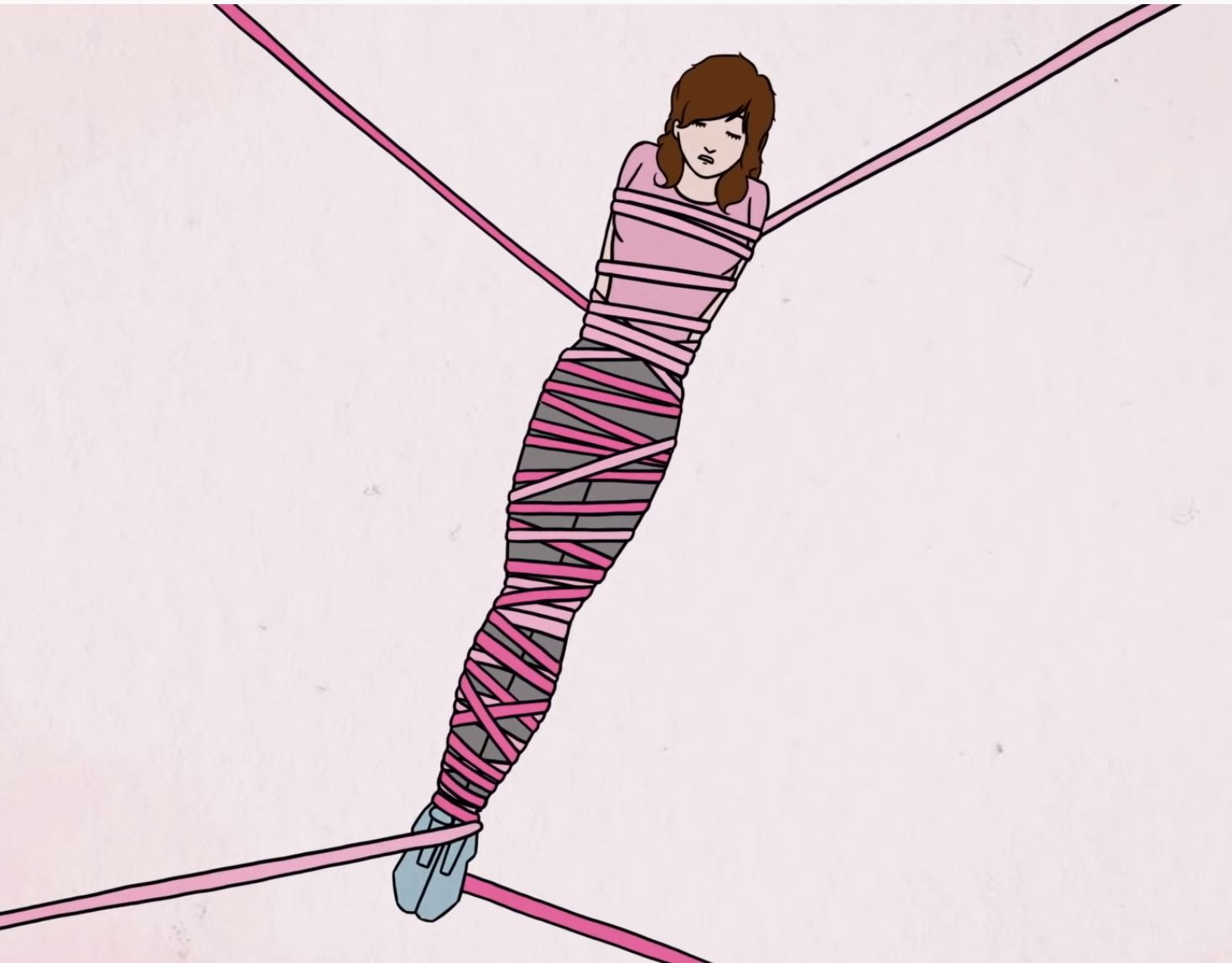 Imagine not being able to have sex (intercourse), even if you really want to. Imagine not even being able to use tampons while on your period.
That's what it's like to live with a condition called Vaginismus, which is the involuntary muscle spasm or tightening of the pelvic floor. This condition can make any kind of vaginal penetration extremely painful, if not impossible. This was the experience of Shelby Hadden, who helped create the short animated film Tightly Wound (still from the video pictured).
In the video, Shelby has primary, or lifelong, Vaginismus, which means she has never had pain-free penetrative intercourse, or (in her case) never had penetrative intercourse ever.
Clinicians aren't completely certain why some people develop Vaginismus, but there seems to be a strong connection between anxieties surrounding penetration and Vaginismus. Those suffering with the condition might not even be aware of this connection, which makes it critical for treatment to address this.
Treatment for Vaginismus can vary. Shelby sought pelvic floor physiotherapy as well as the use of vaginal dilators to learn to relax the muscles in her vagina. Talk therapy methods, such as Cognitive Behavioural Therapy and more general sex therapy have also been found to be effective in reducing anxiety related to penetration. Some seek out medical treatments like Botox to relax the muscles.
For those with Vaginismus, it can be a scary and isolating condition, especially if it's met with confusion from medical professionals and partners alike. But bringing awareness to the condition helps reduce the stigma and allows people to seek the care they deserve to help them have fun and pain-free sex lives. Watch the Tightly Wound video below. https://www.youtube.com/watch?v=7laSF4QM6SY